Currently in Development - Coming Soon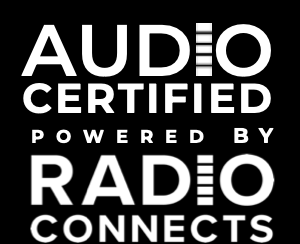 Audio Certified, powered by Radio Connects, provides advertising professionals of all levels with the crucial knowledge and insights necessary to navigate the ever-expanding audio landscape.
Tailored for marketers, the Audio Certified program delivers the fundamental principles of audio through six modules and provides a comprehensive understanding of the audio industry, both ad-free and ad-supported, with a particular emphasis on the largest ad-supported audio platform, AM/FM Radio. 
The course also includes key best practices for planning and executing audio, with additional reference links provided on specific subject matters to enhance learners' knowledge and skills.
Upon completion of the six modules, learners will receive certification as Audio Certified by Canada's Radio Broadcasters, which can be added to professional profiles on social media platforms such as LinkedIn.